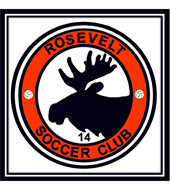 The Rosevelt Soccer Club is a premier soccer club affiliated with the Westbrook Soccer Club, Soccer Maine, and U.S. Youth Soccer.
If your child looking to continue playing soccer after the Fall season, this is a great opportunity for them to further develop. The Rosevelt season runs from January to June.
For more information, please visit their website and follow them on Facebook.